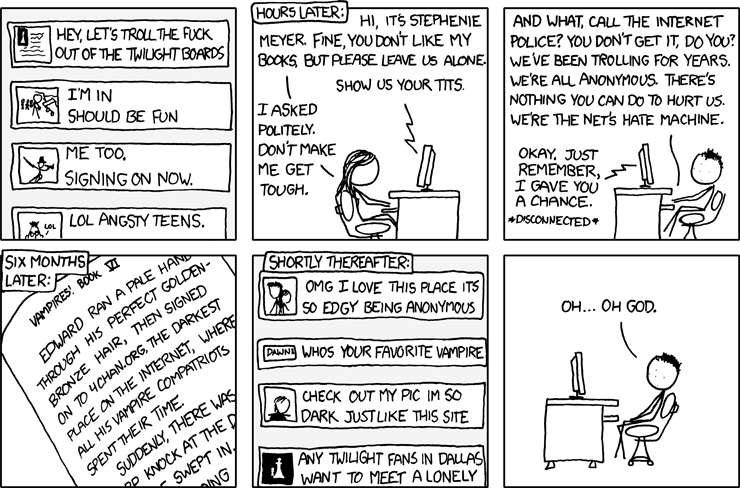 So since the posting of the
Vibrating Pocket Edward
story, I STILL get hits from hate boards, which is where I found this little ahem... gem. I won't post the sites where my hater hits come from because I don't want to encourage reverse backlash, plus they don't deserve the credit.
Sad are all the comments from people who apparently have nothing better to do than to sit around and hate. Good thing I have thick skin; I think it's pretty ironic that those who criticize us for having sad Twilight lives actually have even less- no life.
113 comments and counting....