Catch Michael Welch April 16
as a guest star
on CSI. Titled "A Space Oddity," this episode will be a throwback to a (fictional) classic series that Hodges and Wendy both unknowingly love. They run into each other at a sci-fi convention and wind up investigating the death of one of the show's actors.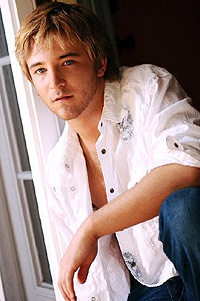 To capture the "sci fi" feel, former Battlestar Galactica writers and director Michael Nanking were brought on board.
Other guest stars include Kate Verson and Ronald D. Moore.
Thanks to
The Twilight Times
for the tip!