Dakota Fanning naysayers (myself included), have hope. Kristen does. From Access Hollywood:
"New Moon" will feature new additions —
Dakota Fanning
has joined the cast of the film, news which Kristen thinks is "awesome."
"It's cool to have small characters be really vivid and have them stick out," she said. "I feel like she'll do something really interesting with it. It's a crazy character she plays."

Dakota is set to play Jane, a pint-sized Italian Volturi vampire.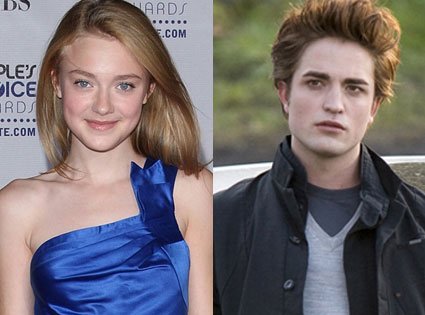 It's going to be weird to see these two together- vamp style...