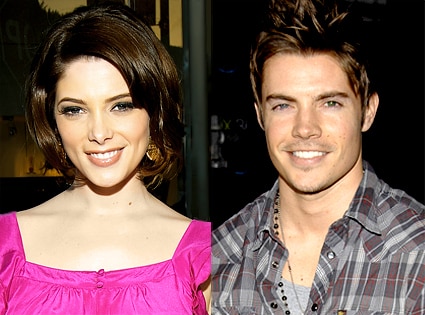 Beck Starr/Getty Images; Jean-Paul Aussenard/Getty Images
I
f things had gone differently, Ashley Greene could have been making Twilight movie magic with her ex-boyfriend, former Desperate Housewives star Josh Henderson.

"I talked to Ashley about potentially being the new, college, all-American character that's a vampire in the third one," Henderson told us last night at Xbox's launch of EA Sports' Madden NFL 10 in Santa Monica. "I went for a few auditions, but they went with an Australian kid."

As all Twi fans know, Henderson is referring to the role of Riley in Eclipse, which just went to big-screen newbie Xavier Samuel.

How times have changed for Henderson and Greene. It used to be Greene who was doing the following of Henderson to work...

"I remember when she was brand-new," Henderson said. "She used to come on set with me and be like, 'Oh my gosh. Oh my gosh.' So, I'm completely stoked for her that she's doing her own thing…It's completely changed her life."