Though it's not yet listed on IMDB, Variety
spills casting details about
Remember Me
, Rob's current acting gig:
Rob's parents:
Pierce Bronsnon
Lena Olin (still in negotiation)
Other cast members:
Emilie de Raven
Chris Cooper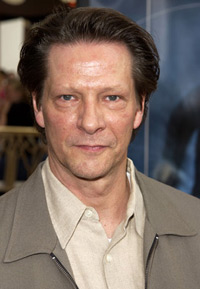 An overview of the flick:
Pattinson plays a young man whose brother's suicide has split up his parents (Brosnan and Olin) and left him sleepwalking through life. De Ravin will play a young woman who, after watching her mother get killed before her eyes, seizes life to its fullest. Cooper is being courted to play her father.
Are you kidding me? I almost forgot the most important character!
Robert Pattinson, a.k.a Tyler Roth