E! Online
reports that Paris Hilton is on her way to Tokyo for some "business meetings." Coincidence that the recent object of her affection, Mr. Robert Pattinson, also happens to be in Japan for the opening of a little film called "Twilight"?
The article mentions the possibility of a romantic getaway for her and a recent tryst, Doug Reinhardt, but Paris isn't exactly known for her pallid demeanor.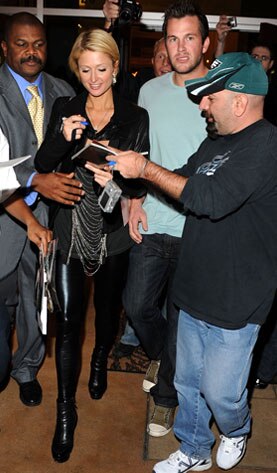 Miguel Garcia/Getty Images


A source tells E! News that Paris has several business-related appearances scheduled in Japan later this week, and she invited Doug to join her for some fun.
"She had an extra seat in first class," says the source. "Instead of taking her assistant, she took Doug."